Native American flute music by Johnny Hughes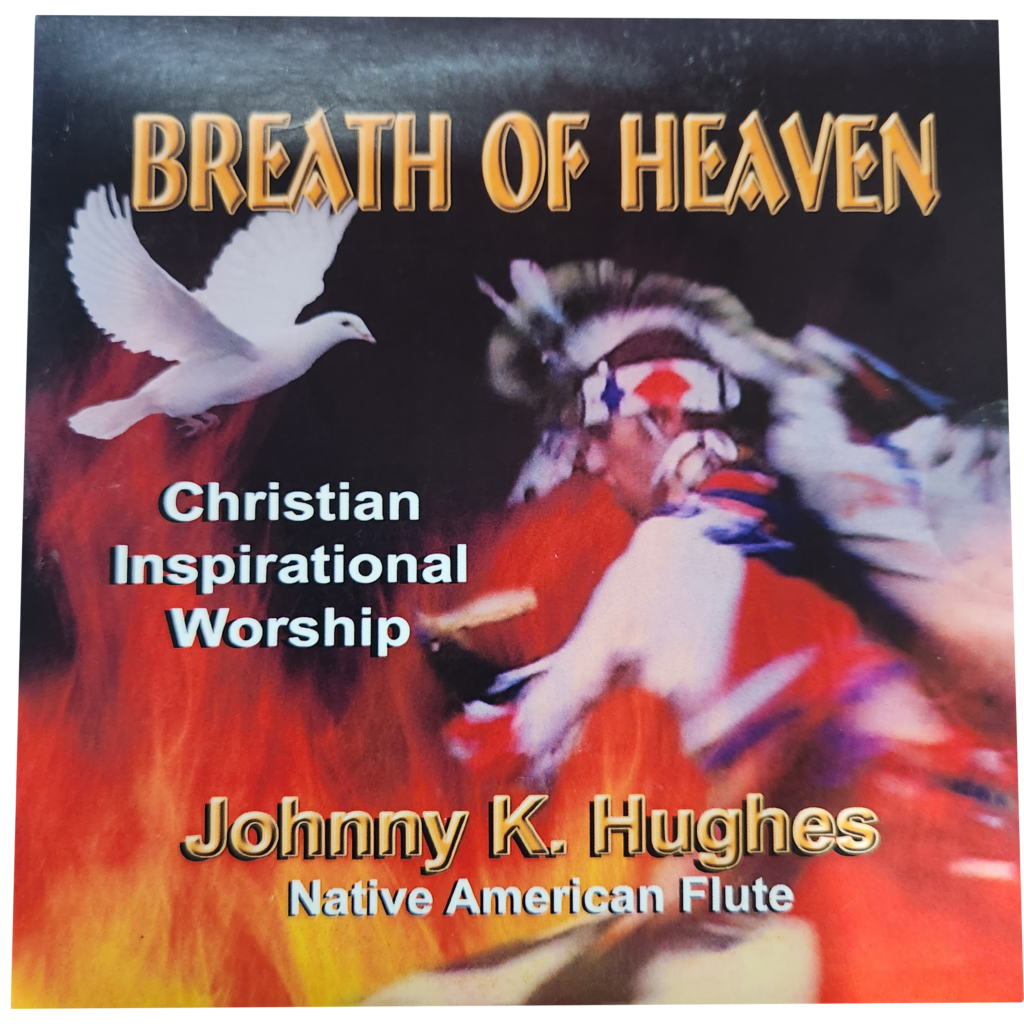 $15
Breath of Heaven
Christian Inspirational Worship played by Johnny K. Hughes on the Native American flute.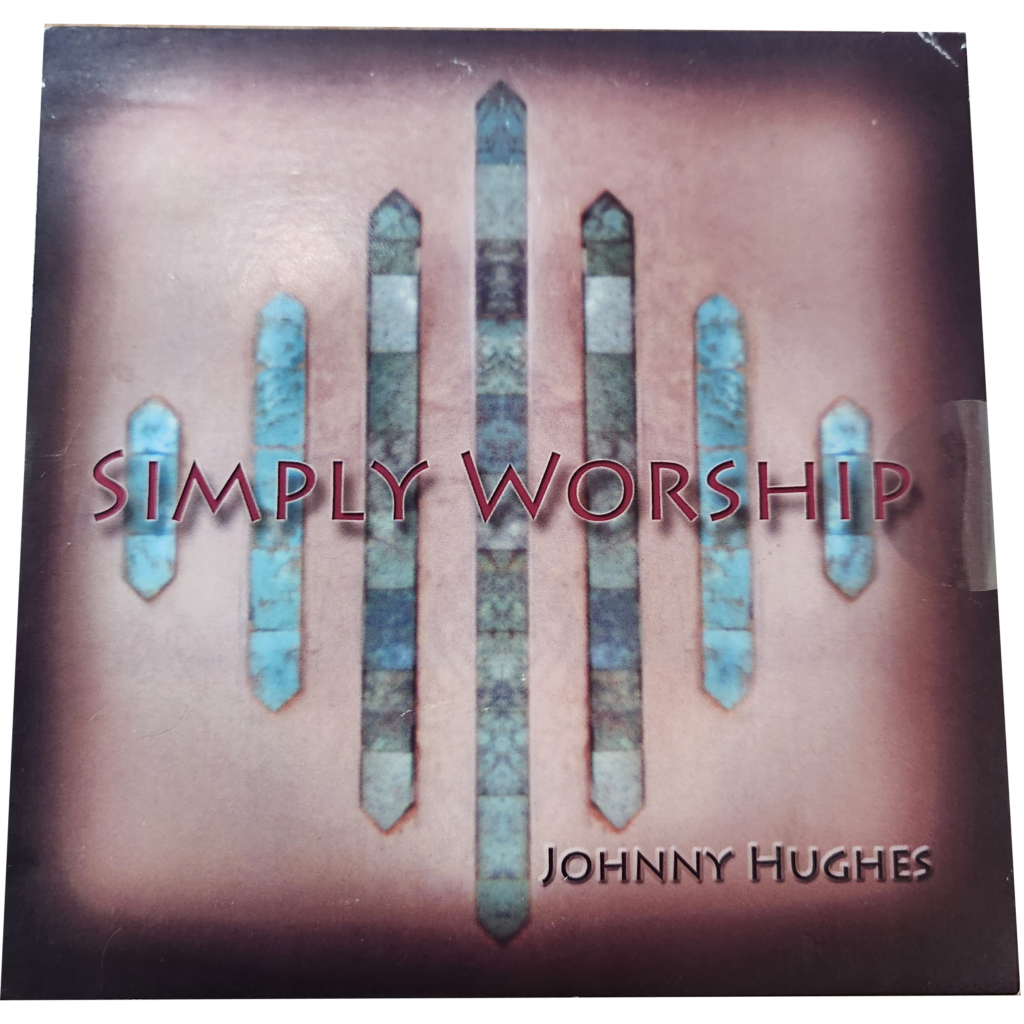 $15
Simply Worship
a collection of songs played on the native american flute. All music is inspired by the Holy Spirit and is played to the glory and honor of our Lord, Jesus Christ.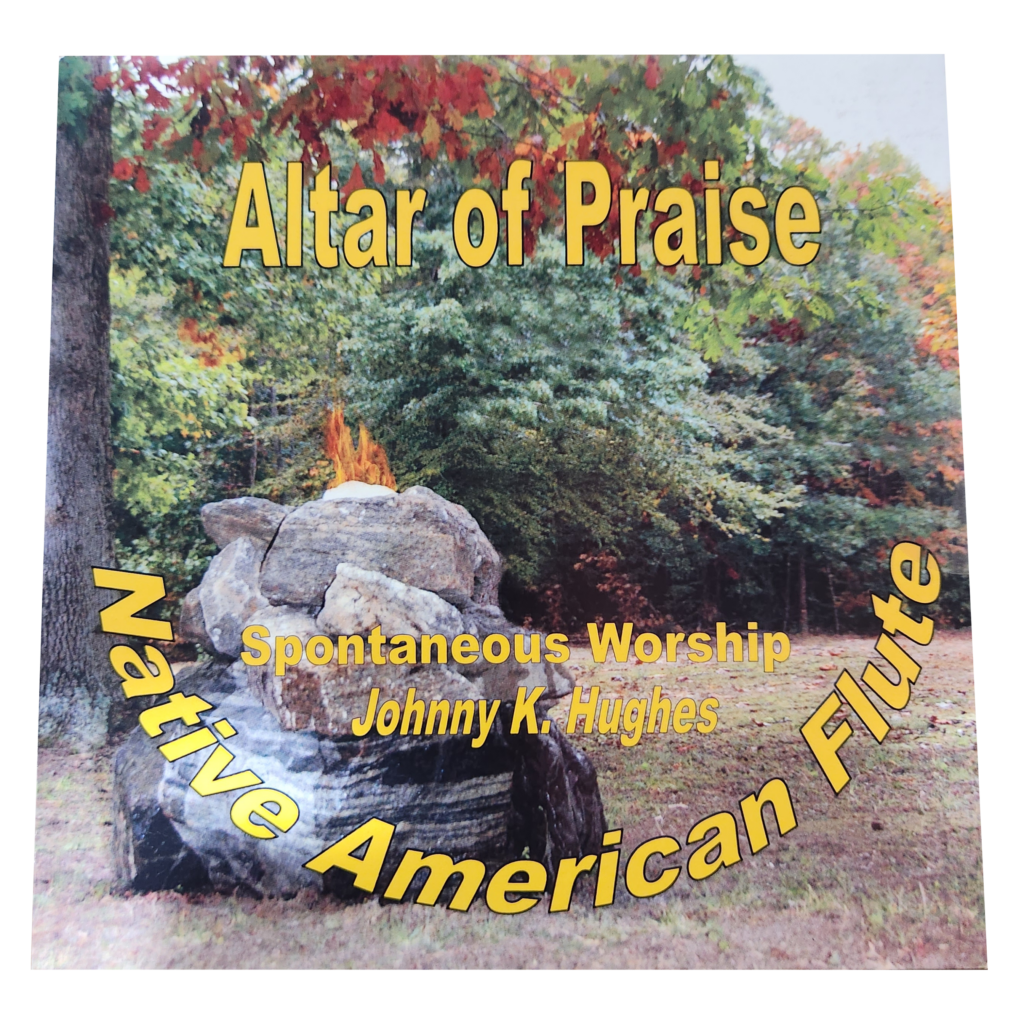 $15
Altar of Praise
A spontaneous collection of worship songs played by Johnny K. Hughes and Matthew Knipp. This Holy Spirit inspired collection is dedicated to the memory of the thousands of Native American youth who have ended their life prematurely. It is our desire to see the Hope of Jesus Christ brought to a generation who finds no hope in life.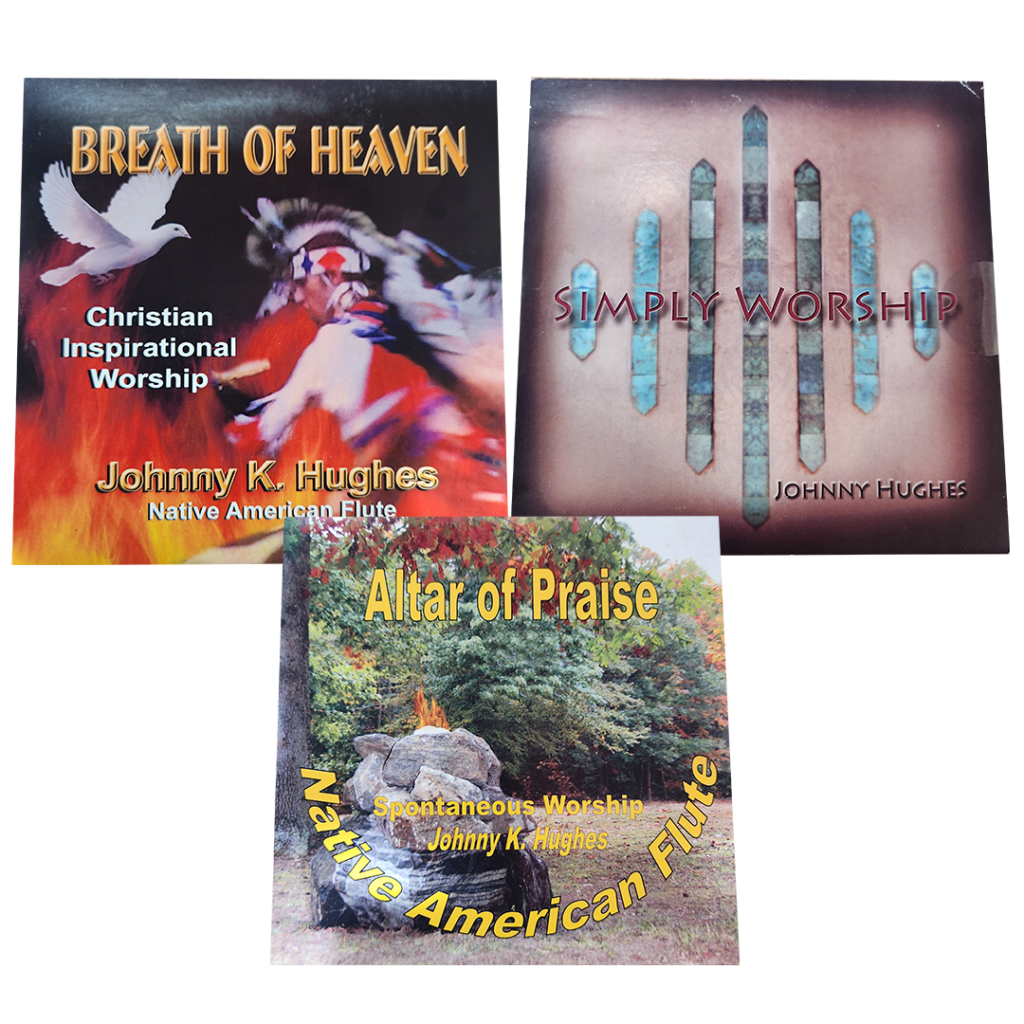 $40
All 3 albums
Get all 3 albums of Native American Flute music by Johnny Hughes
A portion of the proceeds from every purchase supports Indian Ministries of North America. Thank you for your support!